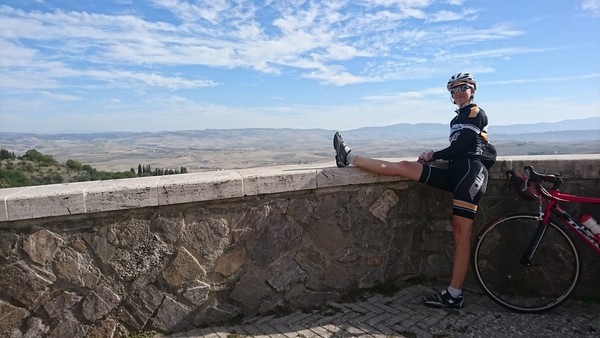 Bike Trip of a Lifetime
With a little training, a bike tour becomes the trip of a lifetime.
By Stacey Royce
Provence, Girona, Tuscany, and Puglia. My challenge was laid out in front of me – an intermediate cyclist at best. As the Sales Manager for LifeCycle Adventures, a bicycle touring company based in Portland, Oregon with destinations in the US and Europe, I was tasked with taking a riding tour of these epic cycling regions in one month. I'm a pretty athletic person via a range of activities from cycling, to walking, to yoga, to dancing, but as I looked at the ride profiles in Provence and Tuscany, all I could think was "I need to train for this or else I will be miserable after the first week!"
My "happy place" in cycling is around 20-40 miles per day with 1500-2000 feet of climbing. Honestly, I'm a "smell the roses" kind of rider. I planned to do the intermediate rides, which most of our guests choose, and a nervous sweat started as I read the mileages and elevations.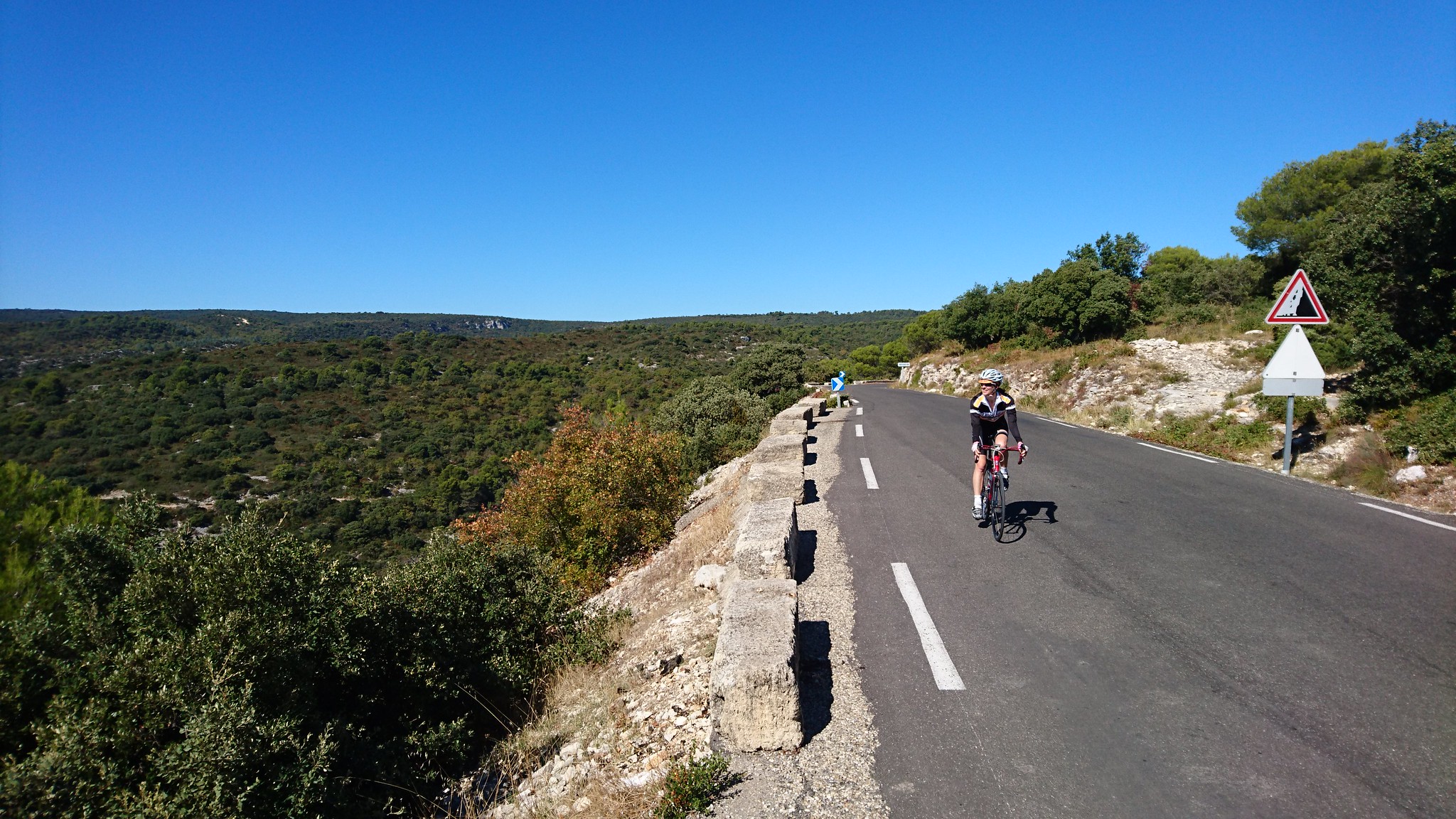 The average intermediate ride in Tuscany and Provence: 30 miles with 3000 feet of climbing.
Who calls that an Intermediate ride? I will name no names but while I knew that I could do that as a one-off, I knew that I certainly could NOT do that for 5 days in a row, much less 3 weeks! My husband and cycling coach extraordinaire, Adnan Kadir, looked at my agenda and stated with a grin, "time to start training!"
Of course, he was right, and I had about 3 months to train. So, I put on my big girl pants with a grimace and set about a training plan.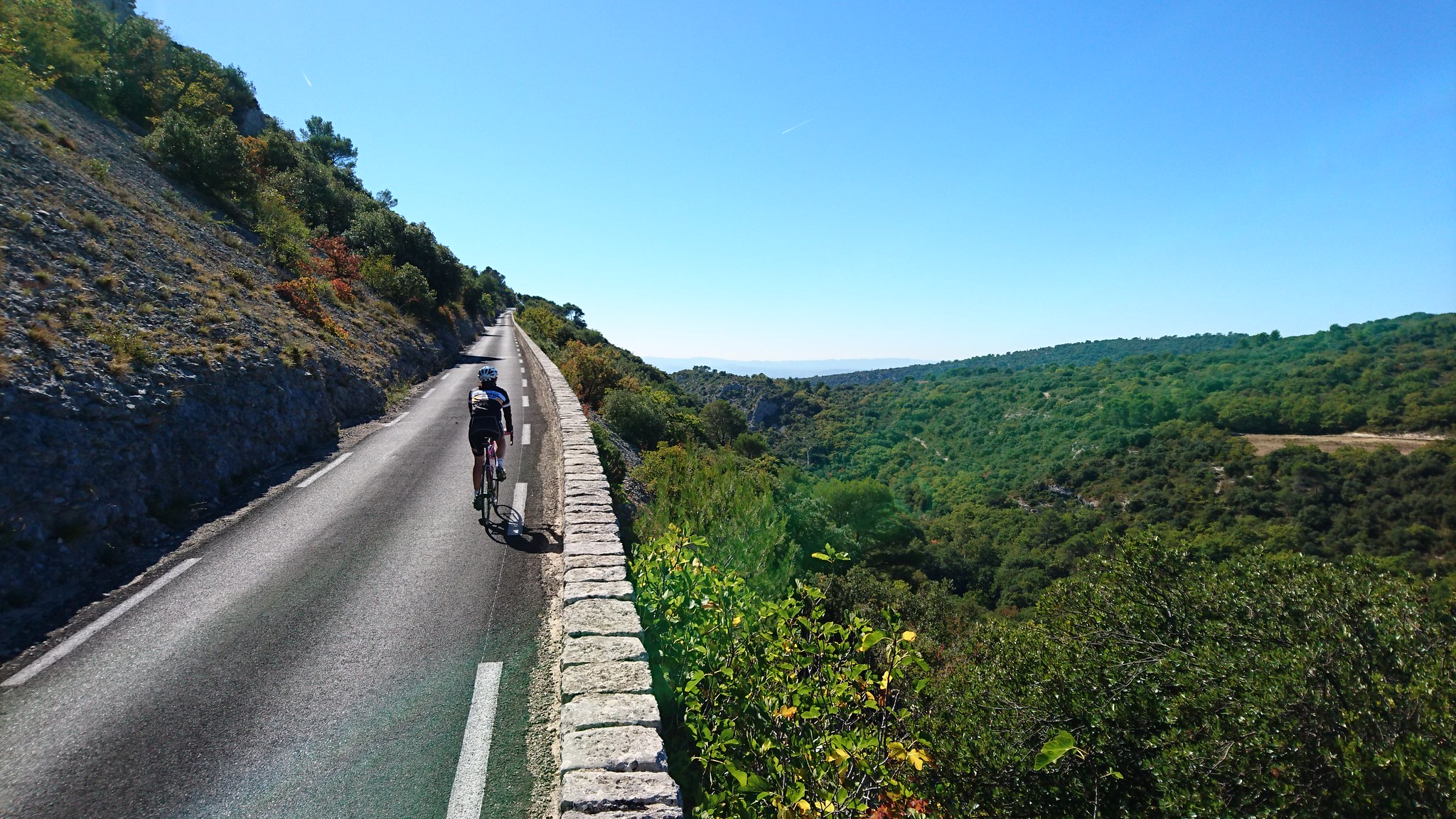 In Portland we have a dormant volcano which is one of my favorite places to ride, and a quick hour-long work-out from my doorstep. This wasn't going to suffice for the bulk of my training but, as it turns out, it was a great barometer for my progress. When I am not in cycling condition, Mt Tabor, at 600 feet of elevation, is challenging. I huff and puff to get to the top. When I'm in great cycling condition, Mt Tabor is a breeze and I zoom to the top like I have wings!
Adnan made sure that I challenged myself properly and sat my butt in the saddle even when I didn't want to. Day in and day out, with some rest days in between, I rode 20 miles, 30 miles, 40 miles with varying elevations. He had me do 5 minute and 20-minute tests. He had me work in my threshold zone for X amount of time and then in endurance zone for X amount of time. He raced me, teased me, taunted me, and gave me feedback from my power meter that showed I was making progress even though everything felt the same.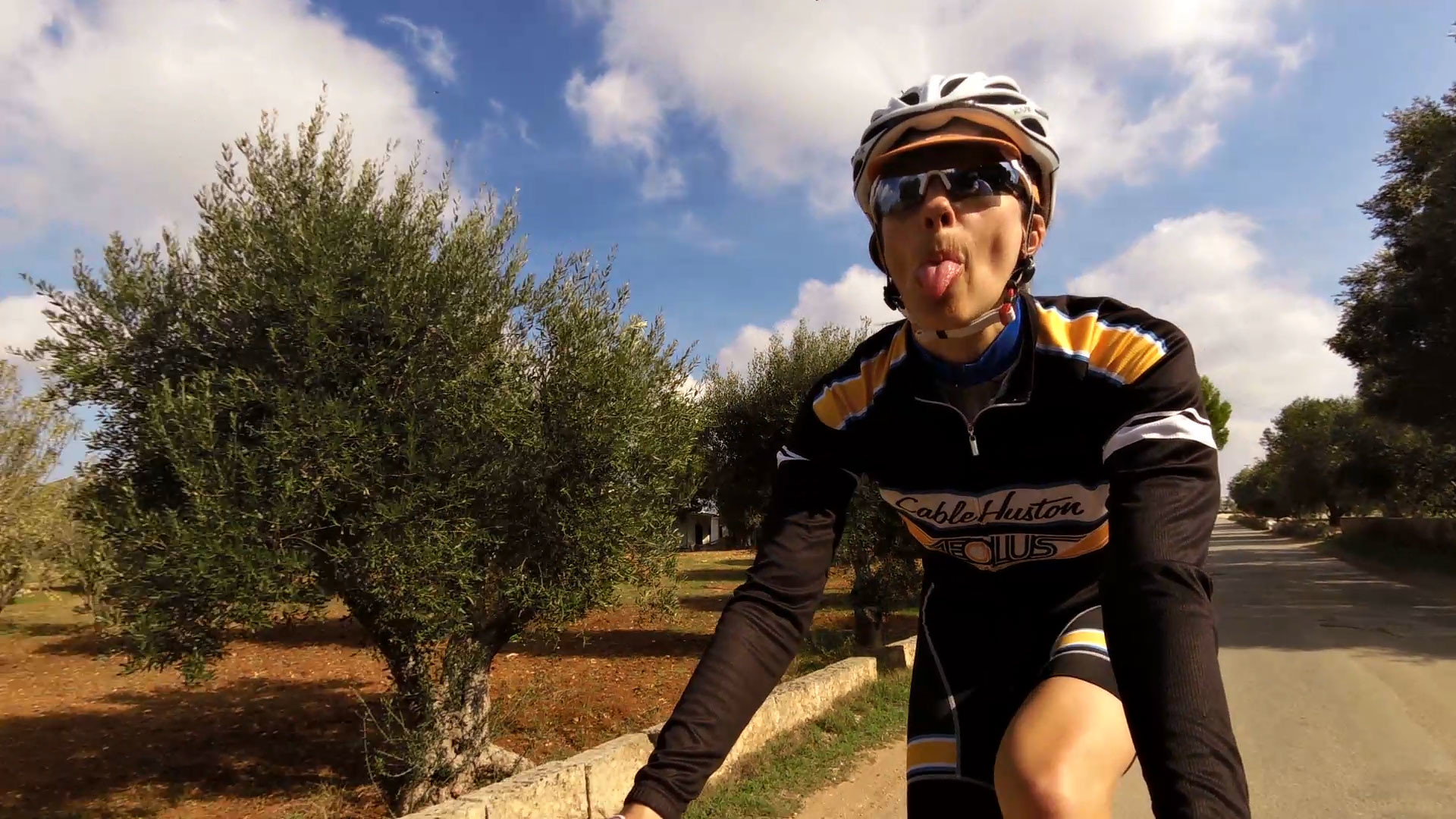 Adnan is a deep well of knowledge, trivia, and quotes from cyclists through the ages. One day, as I was having a meltdown, he pulled out a quote from one of my favorite riders from the 80's, Greg LeMond, about how HARD training was: "It never gets easier, you just go faster."
Damn. Truth bomb. I was alternately inspired and deflated. Then I rode up Mt Tabor again and that's when I could FEEL the progress!
Finally, the trip was upon us and we packed up our bikes and jetted off to Paris to start the tour. Thank goodness I had trained! Provence was tough – breathtakingly beautiful patchwork landscapes with lumpy hills and steep 12% sections rolling through villages and medieval towns on hilltops – truly one of the loveliest places I've ridden. We had five days of riding through Vaison la Romaine, Bedoin, and Gordes with espressos, croissants, and quiches at every turn.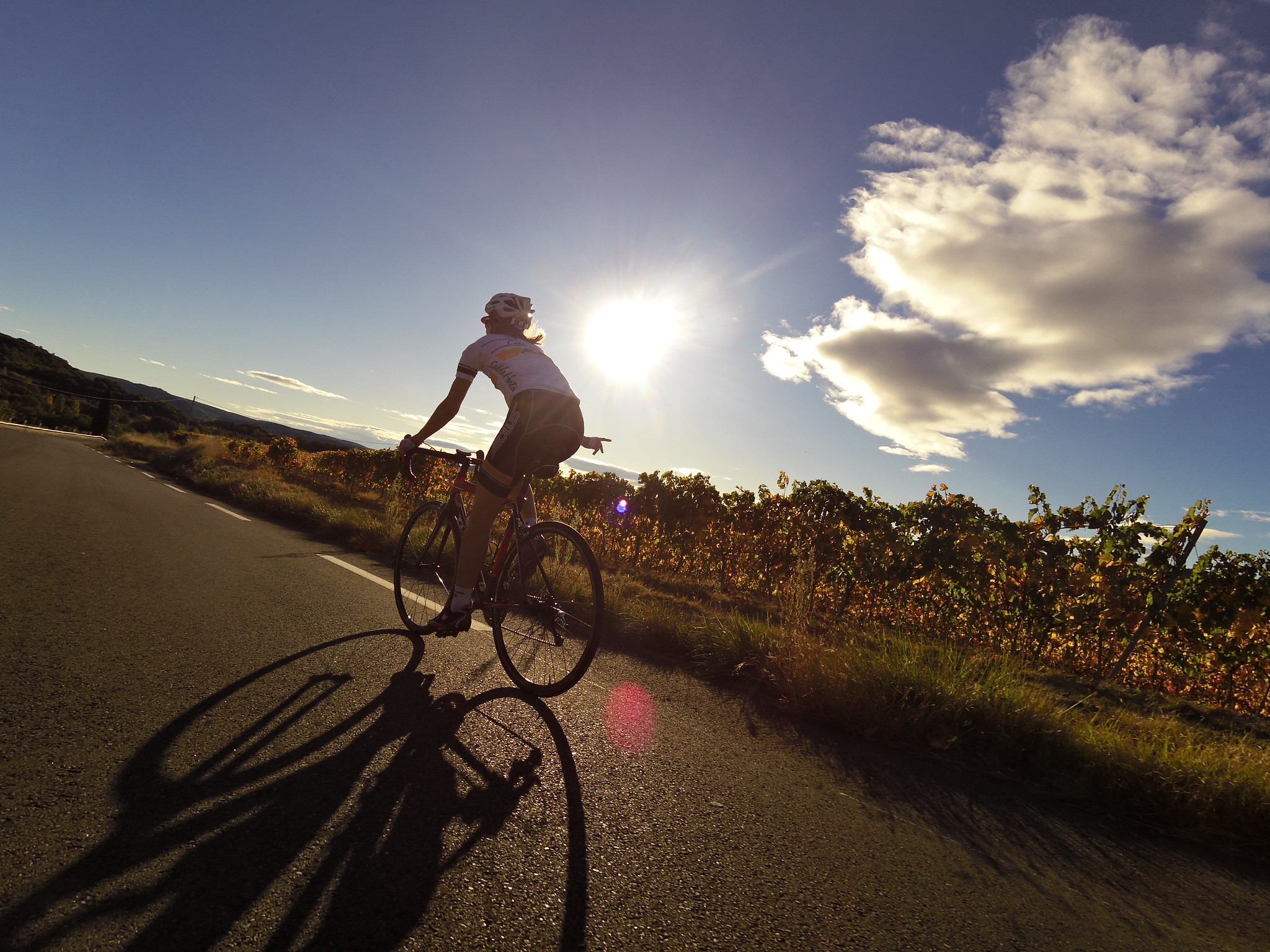 The next stop was a quick trip to LifeCycle's new destination: Girona. I took a day off before riding a few harder group rides, which are a huge challenge for me! I don't mind riding by myself at all, though trying to keep up with other stronger riders makes me grit my teeth and push in ways that I won't push by myself.
After that came Tuscany, which was the biggest killer of all. Long, multi-kilometer climbs with grades averaging 8% and 12-15% sections tormenting my legs. After the first two days around Radda and San Gimignano, I didn't think that I could sustain it. Thankfully, over the next 3 days they softened just enough as we continued to Sovicille, Montalcino, and Montepulciano. That little reprieve, plus knowing that Puglia was going to be a much kinder terrain, motivated me to keep going – not to mention that I treated myself to many gelati along the way! Pistachio and hazelnut are the most glorious gelato flavors and I ate them generously!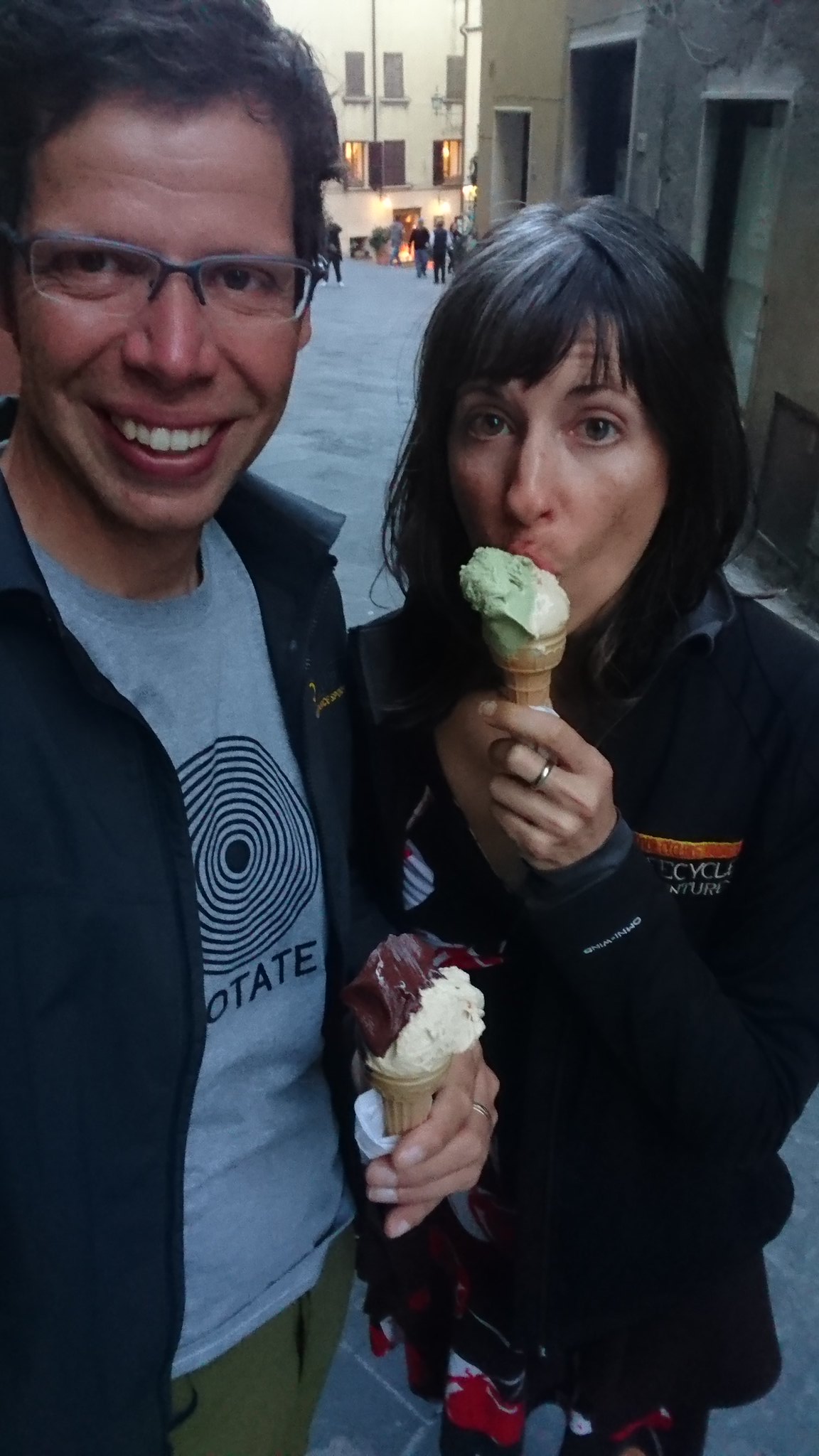 I breathed a sigh of relief as we drove to Puglia knowing that I was two -thirds of the way through this (once-in-a-lifetime?) tour and, as predicted, Puglia was a fraction of the struggle of the previous three regions. The biggest surprises were the short steep climbs that reminded me that I wasn't out of the woods yet and feeling like we were riding on cobblestones from the crumbling, potholed, ill-patched roads leading to Alberobello, Ostuni, and Monopoli. Miles of ancient olive groves put me in such a trance that I hardly noticed the banging of my tires on the choppy roads. On one of the last routes to the ocean, the pavement was inexplicably smooth, so it felt like we floated on air all the way to the sparkling turquoise waters of Torre Guaceto nature reserve.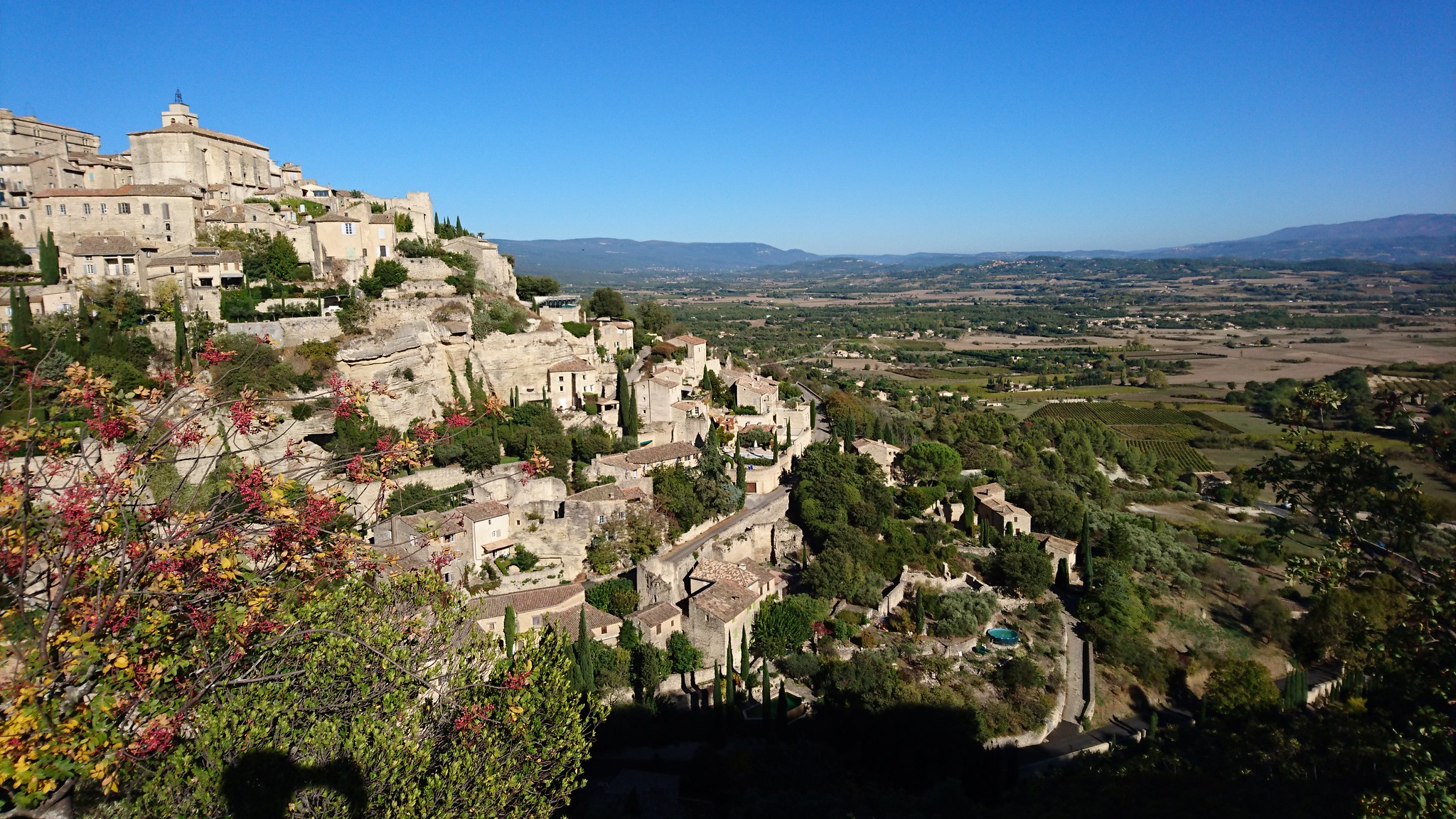 Bike tours and cycling vacations, whether DIY or with a professional company like LifeCycle Adventures, are incredible ways to challenge yourself to go to the next level if you want to set an inspiring goal for yourself! Not all of us are lucky enough, or even want, to take a 3-week bike tour, but you can set up a 5 or 7- or 10-day aspirational tour and train up for it. It's only when you can get into the hills and on the hilltops where you'll get the extraordinary views of this whole grand world around you. It gives you a different perspective on life, not to mention getting to feel good in your skin knowing that you prepared yourself well for those moments.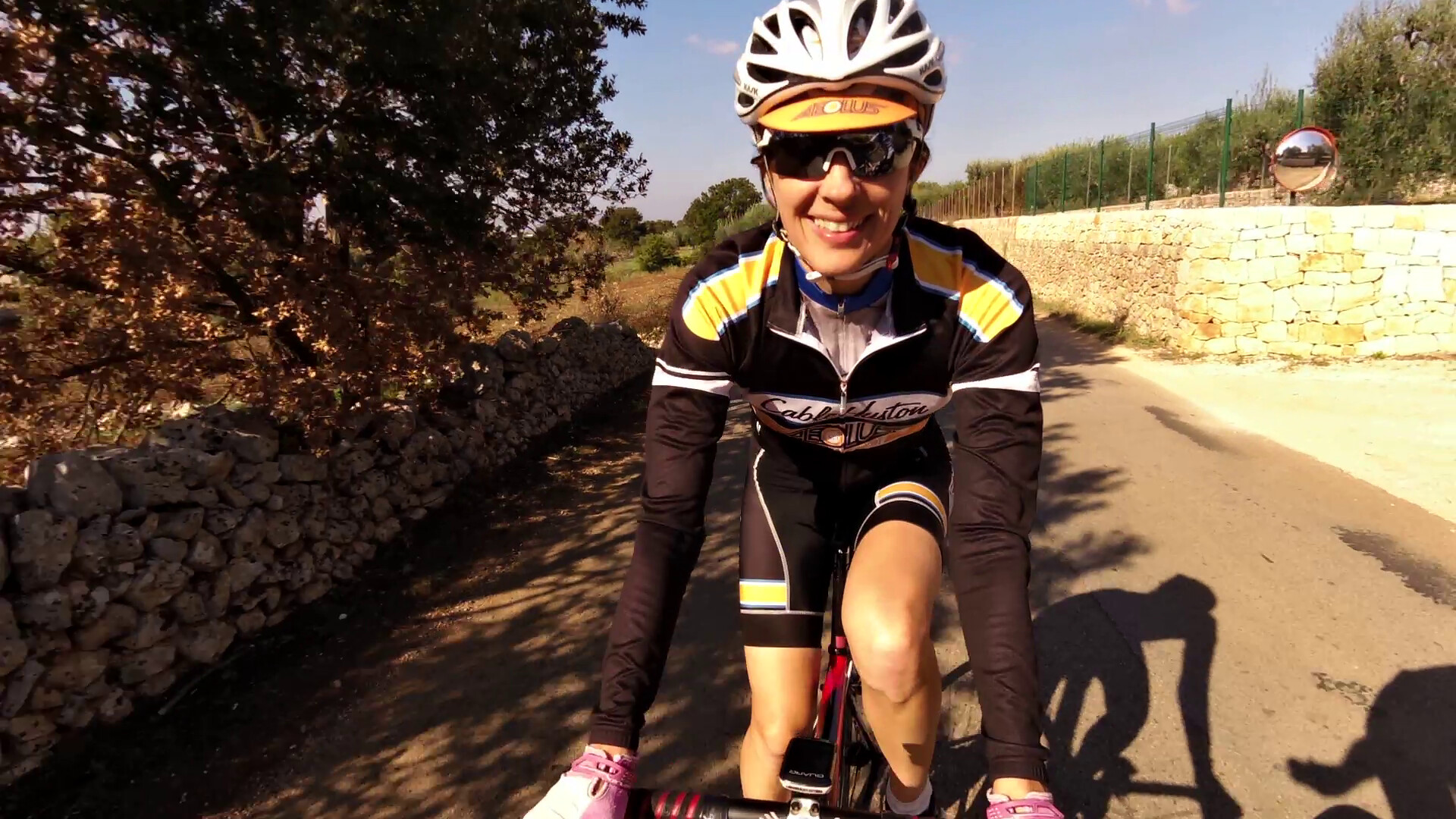 Back