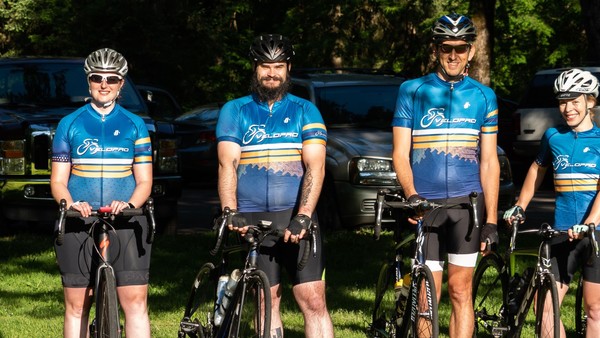 Camaraderie - The Unexpected Benefit of My First Century
Ken Massheimer shares his experience with VeloPro and My First Century
By Ken Massheimer
With the Strawberry Century complete, I both love and hate VeloPro for selecting me to be a participant on the My First Century (MFC) team. If I had not been selected, I would not have participated in either the Mohawk or the Strawberry. I would not have seen the beautiful sights along both rides, and I would not have had the motivation to complete either ride. Also, had I not been selected I would not had to endure long, painful days in the saddle - hence the love/hate relationship.
I benefited greatly from the whole experience. The team and team leader, Jon, provided motivation and camaraderie at our meetings and team rides. I needed this to be inspired to increase my activity level. Constantly being unable to meet my training plan was hard but provided me with the desire to improve. I lost around 20 pounds and my general attitude and mood improved. More importantly, I was reminded how much I enjoy cycling.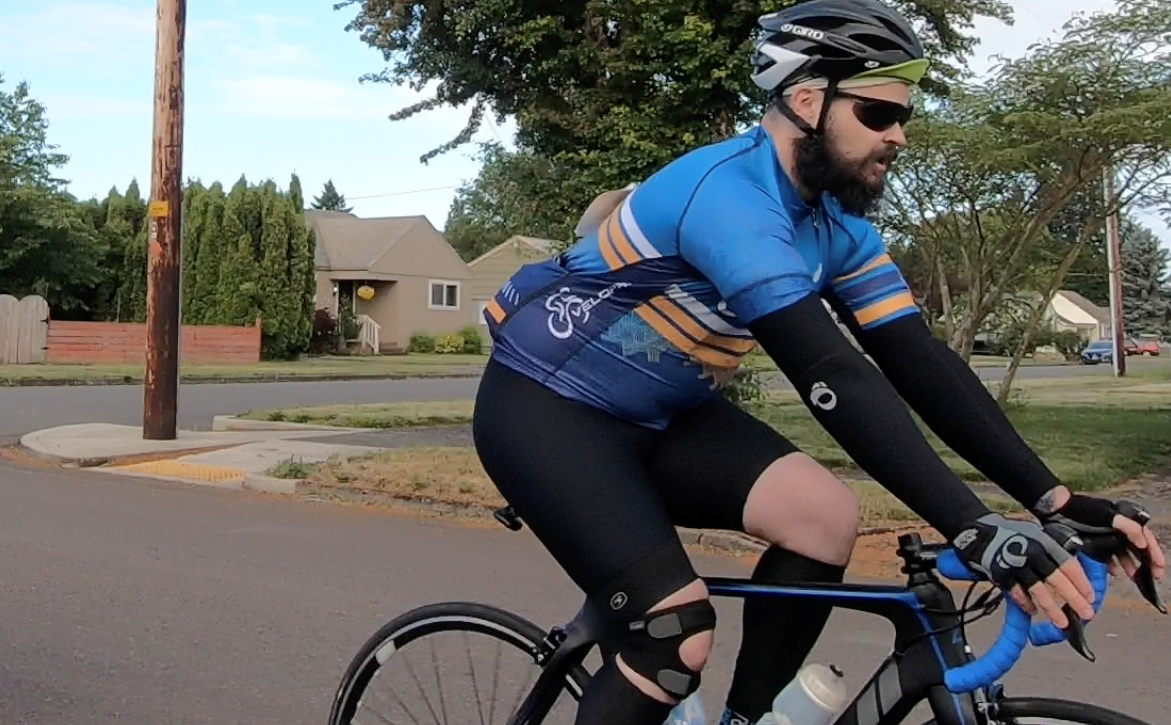 During my time on the MFC team I was perpetually behind. Early on I missed a week of training to attend an industry convention in Europe. I was also unable to ride as much as I wanted because I had recently undergone surgery on my left arm and had to ease back into riding. Later, I would have to take a week at a time off from training due to either knee or back pain. I constantly had to update my training plan on VeloPro. Luckily the system was easy to use and didn't mind my constant changes. Had I not been able to make these frequent changes, I would not have been provided a training plan that met my constantly changing needs. In the end, I was prepared to ride the century which was VeloPro's goal.
While at the Mohawk I was introduced to the leader of Project Hero Portland. This is a cycling group for Veterans and First Responders with PTSD. I joined the group and to my surprise, one of the members is someone I had a professional relationship several years ago while in the Army. We hadn't spoken in many years, but it was great to reconnect. We both are very similar in our cycling abilities and began riding together. We completed a grand fondo together, then rode together on the Strawberry Century.
Overall, this has been a great experience and I would recommend that anyone thinking of completing their first century apply next year. The team at VeloPro went above and beyond what I expected to ensure that I was ready, and that I finished the Strawberry.
Back