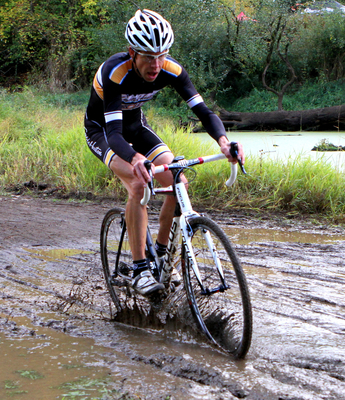 Fangs
It's cyclocross season!
Editor's Note: We thought it would be cool to give you a flashback to a great blog by VeloPro co-founder and USAC Level 1 cycling coach Adnan Kadir. You might not know it, but our charming leader is also a kick-ass cyclocross racer.
Oh yes, it's cyclocross season alright. Today we raced the seventh round of the GPTB cyclocross series in Washington, just over the Columbia River from Portland. While it was relatively dry and dusty for the Cross Crusade in Bend, it was cold, rainy, and muddy for our race, as many think it ought to be for this sport.
Rumor had it that there was going to be a long, muddy run-up, so I prepared appropriately: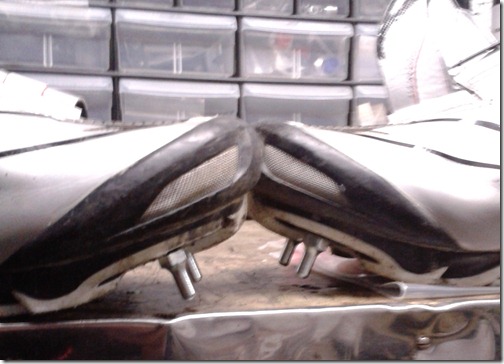 I didn't have a costume, but I wore these fangs
Just before the start, it was pouring rain and chilly, but not too cold. It was cold enough, though, that I did my warmup earlier in the day; and, in the moments before the race while I had the car to myself, I concentrated on taking some time to focus, staying warm and ingesting some nice, hot home made chai:
Chai. Comin' in hot.
With greased legs and a happy stomach, I rolled to the line. I have a habit of starting too hard for my own good and today I was determined not to do that. It seemed to work as, when the whistle blew, I settled quickly into 5th or 6th position. I stayed there for a lap or two while I got used to the flow of the course and the conditions.
Besides three barriers on the flat bits, including one cleverly placed in the middle of a hairpin turn, the course had two nasty run-ups per lap. The first wasn't too bad at 26 to 30 seconds, but the second seemed to take forever. I was to be able to do it in 45 to 50 seconds, depending on traffic. In seven laps, these add up to about 9 minutes of deeply-tracked uphill mud running – nearly 15% of the race! I went a bit faster up the long run in the middle and later laps, so my slow-start plan seems to have worked.
Let's have a look at my data file from today's race: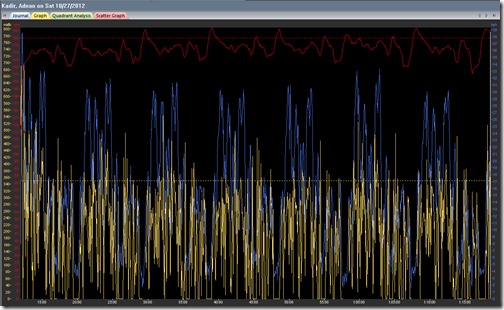 David Douglas CX #2: Red is Heart Rate data, yellow is Power data, and blue is Speed data. The dashed red line is at 180bpm. The dashed yellow line is at 350W. Click the image to magnify.
If we observe the relationship of speed (blue) to heart rate (red), it's interesting to note that the highest heart rates occurred at the lowest speeds. These were the run-ups. Each lap, there were two HR spikes where these happened, reaching 185+bpm. This speaks to the off-and-on nature of the race, and the difficulty the run-ups posed to good pacing.
Speaking of pacing, here are my HR averages for each 20-minute third of the race, respectively:
So, despite the spikes required for the run-up (both on my shoes and from my HR!), I was able to start at a good pace and gradually increase it as the race went on. My HR average for the race was 173bpm – significantly less than my tested Threshold HR. Again, this is due to the off-and-on nature of this particular race.
In the end, I finished 3rd on the day, a result I am happy with. Here are some photos from the race:
First lap – all nice and clean, with fangs exposed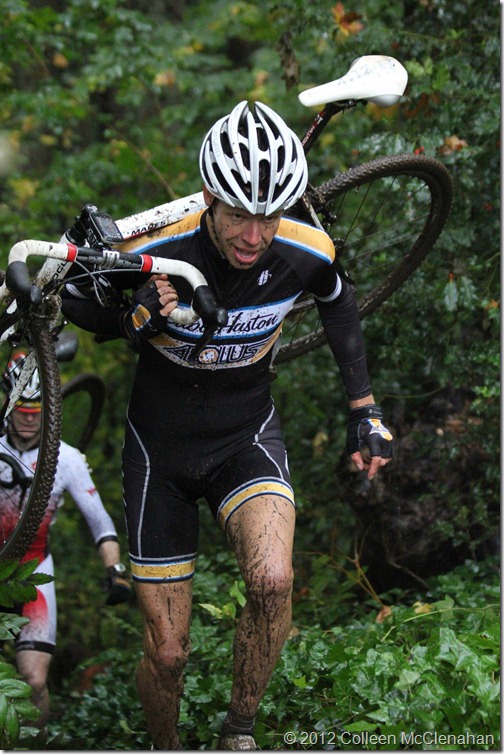 The first time up the long run-up. Running makes me feel haggard.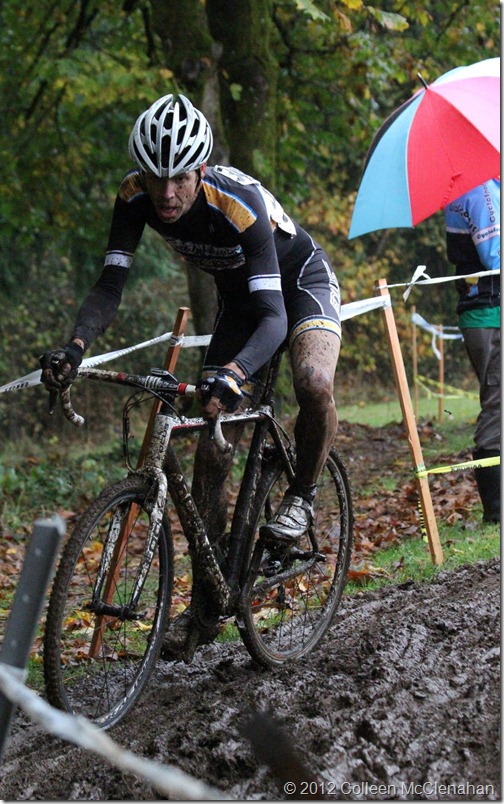 Coming through the muddy twisty bits before the first descent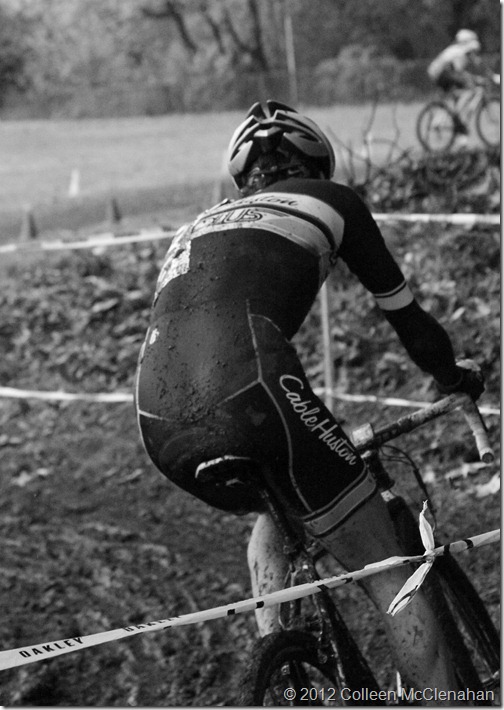 Going through the same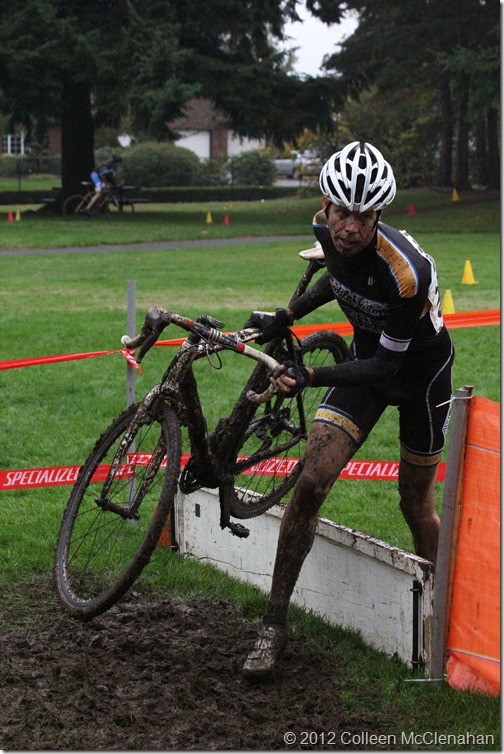 Over the hairpin barrier (in a very determined way, it would appear)
Back