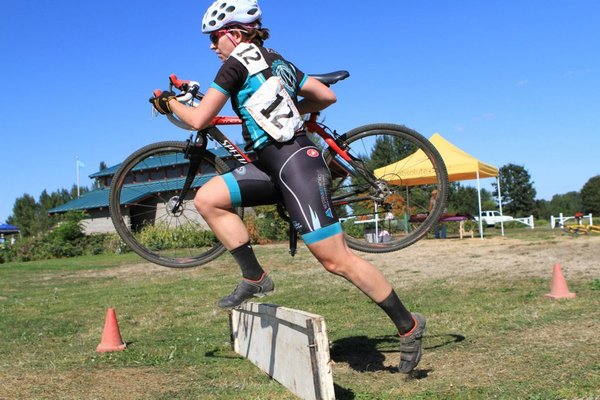 Resolutions, intentions, goals, self-reflection, planning.
Lindsay Kandra helps us understand, "What is mindful training?"
For cyclists, this is the time of year to reflect upon the accomplishments of the past year and craft a training plan for the upcoming year. In my experience as an athlete, and in working with athletes as a coach and therapist, athletes that thrive both on and off the bike infuse their training plans with a hefty dose of mindfulness.
So…...What is "mindful training?"
The first part of mindful training involves a commitment to peeling back the layers to understand the "why" in "why I train."
Why do we train? To get faster. To go farther.
Why do we want to get faster, go further? Because we want to win/cat up/PR that climb/complete a century.
Why do we want to win?
The process doesn't stop there. It also involves grappling with some difficult questions:
Whose voice is it in my ear telling me to win-train-succeed?
How do I feel about myself when I succeed?
How do I feel when I don't meet my goals?
What happens in my life when I can't train?
How does my training enrich my life? How does it create challenges in my life?
What is my relationship with my body? With aging, illness, and injury? With the food I eat? With the people I ride with?
This leads to the second part of mindful training: adjusting your training plan and performance expectations based on what you have learned about your "why." Understanding what (really) drives us to ride can be a difficult process, but it will improve your performance. Performance anxiety, depression, compulsive training, disordered eating, and body shame can all occur when we lose track of what brought us to the bike in the first place.
Losing sight of our "why" can also impact our physical health. Once upon a cyclocross season, I woke up at 5am four days into nasty case of bronchitis, drove two hours to race, and suited up in the pouring rain---simply because I was going to get the first call-up. My need to feel validated and acknowledged as an athlete completely overrode my body's need for rest and recovery. And what did I get in exchange for that fifteen seconds of amateur bike racing fame? Walking pneumonia and two months of lost training for nationals.
I can roll my eyes and laugh at this story now thanks to the passage of time and because of the work I have done to understand my own "why:" years of believing that my value as a person worth knowing was based on competitive accomplishments. Once I understood this story was rubbish, my "why" changed.
Why do I ride? To feel strong and free, and because the world seems more real to me when experienced on two wheels. Jokes are funnier, and gossip more salacious, when shared on a bike. Food tastes better after a long ride. Hero dirt is a real thing. And, honestly, I just really hate being stuck in traffic.
I no longer ride as frequently, as far, or as fast, but the times I spend on the bike are times spent intentionally seeking challenge, adventure, joy, and friendship. The occasional Strava PR is just the icing on an already very good cake.
This season, I challenge you to mindfully discover your unique "why I ride." How does riding help you find the best version of yourself? How does it feed your soul?
Happy New Year!
--Lindsay Kandra is a mental health therapist specializing in in mindfulness based and performance centered work with athletes and yogis. She sees clients at her office in Northwest Portland and does video counseling with clients throughout Oregon. A recovering Cat 1 cyclocross racer, these days she rides primarily to get to where she's going, whether to work, a coffee shop, campsite, or viewpoint. You can find her at www.threepeakswellness.com.
Back