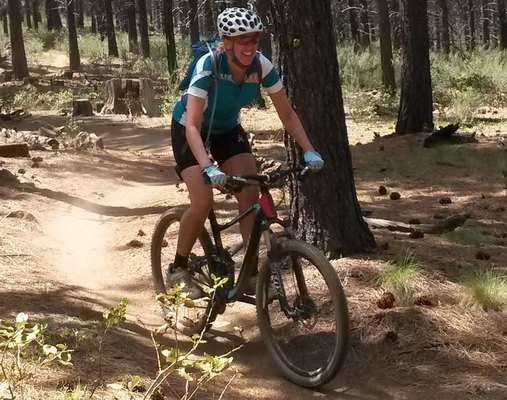 Rider Experiences: Christina H.
Riders share their experiences of training with VeloPro
As the VeloPro user community grows, we get more great feedback from people about how VeloPro has helped them achieve their goals. The following bit is from one of our users in southern California:
"Prior to Velopro, I trained based on cadence and heart rate, and then when I decided to use Velopro to train for a time trial, I invested in a power meter and signed up for the Pro level. Within a month, my friends noticed I could climb faster and maintain faster speeds on the flats for longer periods of time. I think Velopro workouts are designed to make me suffer through longer intervals, so I can hold cadence and power longer. Additionally, I am someone who is easily overwhelmed by technology, and I can honestly say the interface is easy, and because of its intuitive interface and valuable data, I have changed my attitude about data as a whole. I can easily measure growth over time and identify areas of weakness to target. While I am someone who doesn't like to visit the pain cave on rides, I find myself doing so more and more. If I am honest, I want my summary email from the week to be positive. Probably most of us perform better if we think a pair of eyes, albeit virtual, are observing us."
She makes a great point about "virtual eyes." We strive to bring riders the insight gained from their data and to put it into a plan they can actually use, instead of just displaying it for them.
If you've got any feedback on your experience with VeloPro, just drop us a line and let us know!
Back