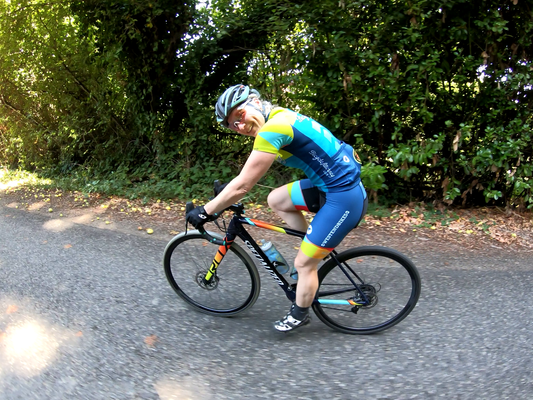 Riding the Giro (PDX!) 2020
A Portland Autumn Classic
A couple of weeks ago, before a cloud of thick wildfire smoke enveloped the city, one of Portland's most famous rides took place. The Giro PDX has become a late summer tradition, its nearly 90km taking in the steepest climbs in southwest Portland and the neighboring communities of West Linn, and Lake Oswego.
In this time of pandemic, the ride was done "social distance-style" with organizers encouraging people to ride it on their own and start whenever they liked, rather than all at the same time. Our head coach, Adnan, who took part, said that this did not seem to change the character of the ride all that much as the unrelenting climbs always separate people quickly anyway.
From Adnan:
"The day started out colder than usual and didn't warm up until the later stages of the nearly 6-hour ride. This was a blessing of sorts since prior to that the weather had been consistently sunny and warm, if occasionally hot. On the first climb I ran into one of my athletes, Ann, and we ended up doing much of the ride together.
I had done this ride a few years before and it is amazing how quickly one forgets how long it takes and how steep the climbs actually are. There are sections of over 1km at 20%! We did the ride at a steady pace, taking occasional breaks, and seeing friends along the way. I am glad that we were able to ride the occasional singletrack and gravel sections before the autumn rains hit, as that would have been a bit messy. By the end, I had tallied up 2,700m of climbing, done nearly 3200kJ of work, and earned a Training Load of 265. I was more than happy to take some time off after that!"
If you're in Portland looking for some challenging routes, the Ronde series provide full directions, route notes, and tips for getting the most out of your ride.
Back