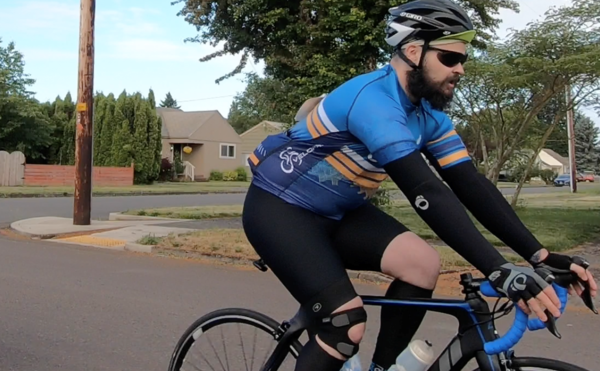 Strava Stress
What's one of the worst things that can happen on your first century ride?
By Ken Massheimer
The most stressful thing ever occurred during the Strawberry Century. Many cyclists, at least the ones I know, have a saying, "if it isn't on Strava, it didn't happen." Essentially, this means that if your ride was not recorded with a GPS, then it is just a fisherman's tall tale. About 75 miles into the 100-mile ride, my riding partner's GPS flashed, "Battery Low." I immediately reminded him about the aforementioned saying, he was not happy. Not 5 miles later my GPS did the same. We were both very concerned because if both of our GPSs died, neither of us could tag the other to prove that the ride happened.
We made it to the second to last aid station and stopped. My riding partner saw that someone had a portable charger mounted on their bike. He convinces them to let him charge his GPS. We stayed here for about 15 minutes, 5 minutes longer than we normally stop, to try to charge his GPS. We departed and bypassed the last aid station because we were concerned that our GPSs would not last and the finish was not far away.
At this point in the ride I was in tremendous pain and all I could think about was finishing and my GPS dying. My knee hurt, my back hurt, my bum was sore, and my arm kept going numb. If my GPS died, I was going to be very unhappy because I would not have a digital record of the ride.
I pushed myself past the pain and made it to the finish. I looked down and saw an "X" where the battery life was indicated. I quickly pressed stop, then save. Both me and my GPS made it! I was ecstatic. Unfortunately for my riding partner, his GPS died around mile 90. Luckily, I was able to tag him, so his ride counts, kind of.
Over the past 6 months of training for the Strawberry Century, the possibility of my GPS dying was the most stressful cycling related experience I had. It is amazing that this was more stressful than receiving a flat tire in the middle of nowhere, or descending at greater than 40 mph. I don't know if I am alone in this, or if it is common across cyclists. Either way, I am so happy that both my GPS and I finished all 100 miles and 4,100 feet of climbing. Don't believe me, check my Strava.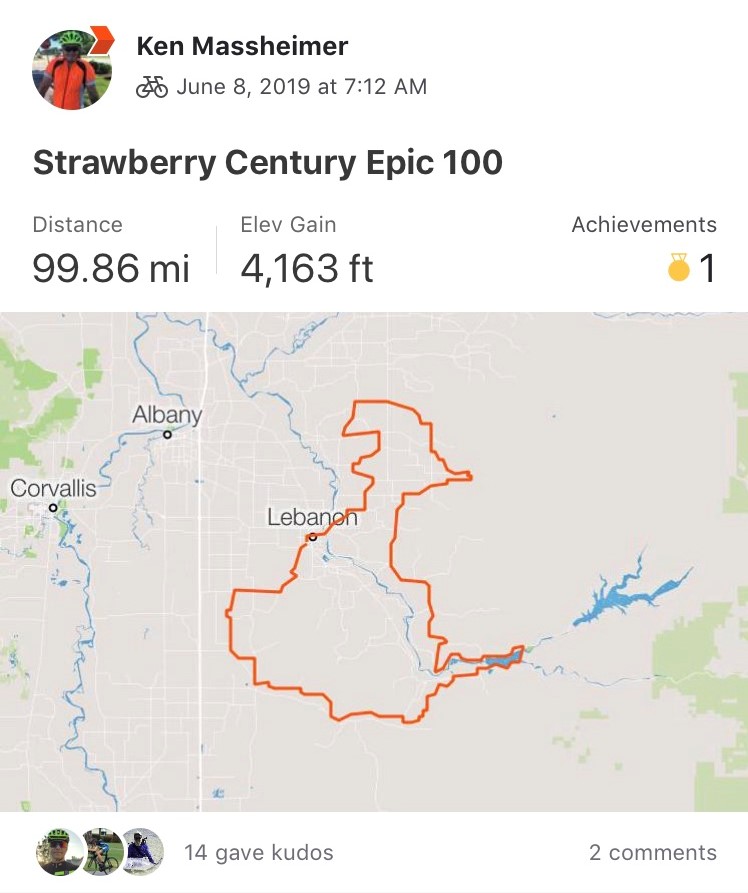 Back