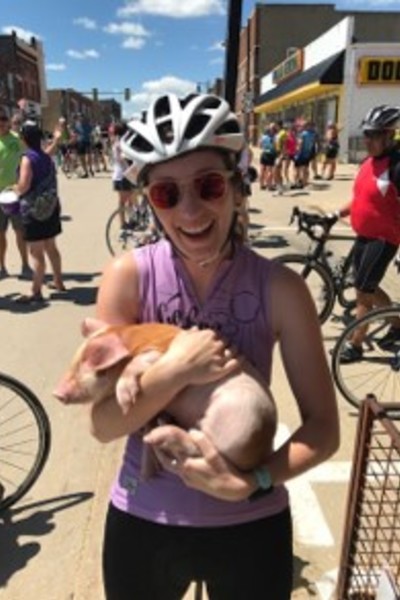 Portland, OR
Merchandising
Longest Ride: 70 miles
Gina Ambrose
I proudly hail from the mid-Best, specifically the great state of Iowa. My hometown was small (population 7500, which is actually big in Iowa standards). I grew up with just my mom and I and we were very close prior to her passing a few years ago. I vividly remember learning to ride a bike with my uncle on my pink and blue huffy. The first time he took off the training wheels and unleashed me on the open road (the sidewalk), I was straight at first... but then made a beeline for our rose bushes at the end of the yard. What can I say, I'm distracted by pretty things? Luckily I wasn't discouraged and got the hang of things assembling my posse of a friend bike gang, biking around the town to the local pool and snow cone stand in the summer, and delivering newspapers.
Before Portland, I lived in San Francisco where I got my first cruiser commuter bike, a Felt Cafe, affectionately known as the tangerine dream and would bike commute to work. Here in Portland, I started running to meet people and learn about the city. After four marathons and more half marathons than I can remember, I was burned out and ready for a change! Enter... RAGBRAI. I bought my first road bike, a Liv, and started riding around the waterfront to train for my first ride. After a couple days of RAGBRAI the past few years, I'm looking for a new challenge. Enter this! Sounds fun and random. I would love to say I accomplished a century this year.
Aside from biking, I work at Nike in merchandising. I'm recently engaged to my lovely fiancée, Philip, and we're getting married this December in Mexico. A century will be a great way to get into wedding shape! He's a hilarious stand up comedian- last year we had a bet where he ran his first ever half marathon with me and in exchange I performed my first stand up comedy bit. Most people think I got the short end of the stick but I beg to differ... I totally won! I also serve as the President Elect of the Junior League of Portland, a 650 member women's leadership development non-profit organization.
Motivation? I think growing up it was always to make my mom proud. As a single mom, she made many sacrifices for me and I always wanted to show my gratefulness. As an adult, I've always been fascinated to see how far I can push myself and what I can achieve. I've never been the most athletic but I love a good challenge. And this program seems to have the right training plans to make it happen. Plus wedding shape! Added bonus!
Gina Ambrose's Blog Posts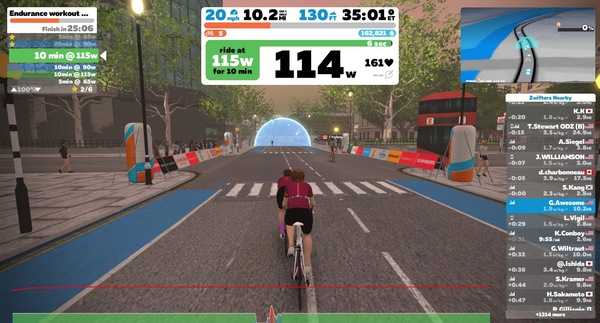 They say by your 30's, you'll have life figured out. And although some things have fallen into place—a great job, a cute little house, a dashingly handsome fiancée, and friends galore, I'm quickly learning there's much left to learn in this world.
read more
My First Century