Do I Need Cycling Gloves? What is Right for Me?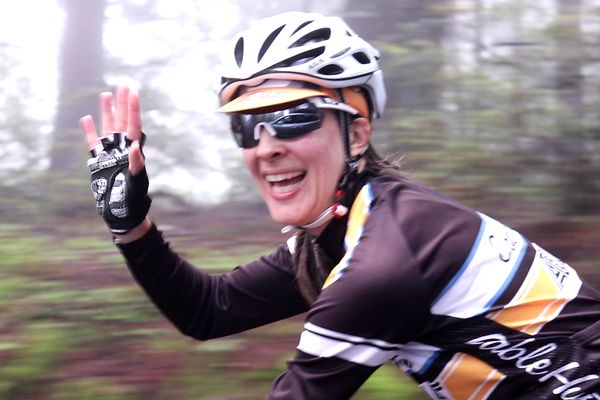 Do I Need Cycling Gloves? What is Right for Me?
A quick glance at any pro peloton will show you that all options are on the table. There are plenty of great reasons to wear cycling gloves, but ultimately it is a personal choice. We here at VeloPro err on the side of wearing gloves. Here are our top eight reasons:
Crash protection.

If you hit the deck, gloves can keep you from skinning your hands. This is reason enough to wear them.

Grip improvement.

Great bar tape is the best thing ever, but gloves also help you keep a tight grip regardless of the weather.

Vibration protection.

Again great bar tape is key. Some gloves also offer extra padding (leather or gel) to help mute road vibrations and make riding more comfortable.

Keep your fingers warm on a cold day.

Cycling on a cold, rainy or snowy day can numb your fingers and hands. Wearing full gloves is essential to avoiding hypothermic digits.

Keep your hands dry on a wet day.

Slick hands are not helpful when shifting and breaking. Good gloves can repel water, keep your hands dry and improve your control.

Sweat protection.

Let's just say it. Some people have hot, sweaty hands. Sweat can affect your grip and shorten the life of your bar tape. Gloves can keep that moisture away from your cockpit.

Convenient way to wipe your nose.

Slightly gross? Yes, but essential for many of us. Most gloves have a soft "snot pad" located between the thumb and index finger. This is designed to help you wipe your nose due to cold weather, allergies, or a head cold. Trust us, it is really hard to pull out a hanky while going 20 kph on a bike.

Style.

Frivolous? Maybe. However, if you want to get all pro and matchy with your kit, add a bit of pizazz, or an additional touch of high-viz, gloves can be your ticket.
Here's our recommendations. Wear full gloves on cold, wet days. Wear fingerless gloves whenever it is warm enough. Don't wear gloves only when riding indoors or on low-speed outdoor rides where you are less likely to fall.
Home