How Fast Should I Pedal?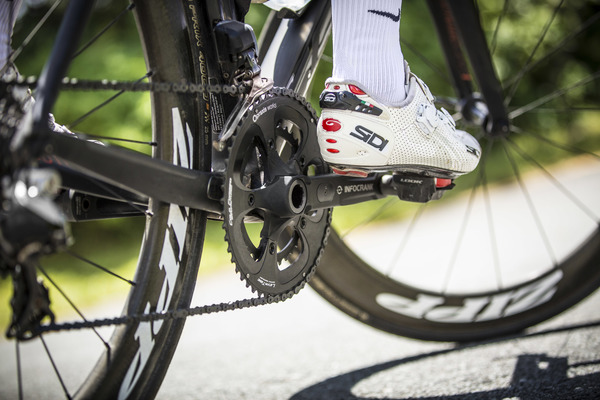 How Fast Should I Pedal?
How fast your pedal is called cadence. Most people, if left to their own devices, will pedal at a cadence around 70 or 80 rpm. This is fine if your riding mainly consists of mid-level to low efforts on flat roads. However, if you're competing, or even just doing regular group rides, it pays to be able to pedal smoothly at higher RPM. That's because when you need to make accelerations like getting onto a wheel in the paceline, following someone's attack or keeping up with the pack on a hill climb--doing so from a high gear is inefficient and slow.
Think of it this way. There are two ways to go faster, pedal a bigger gear using more muscle or pedal an easier gear at a higher RPM. Both approaches will increase your power, but a higher cadence in a lower gear is less likely to tire out your legs. This is a technique that Tour de France winner Chris Froome uses to tackle racing's toughest climbs. It is the same way as when driving a car. In order to make a pass on the highway, it's faster to downshift (causing the engine to run at higher RPM) and go past than it is to leave the car in a high gear and lumber on by.
The good news is that pedaling at a higher RPM is a learned skill. You can train to increase your cadence. A good rule of thumb is this: when warming up and cooling down during your workouts, try to maintain a cadence of 90-100 RPM in a lower gear. For the rest of your workout, just do what feels natural. You will find many opportunities to use a higher cadence to improve your speed and efficiency.
Home