How to Prepare your Bike for Winter Riding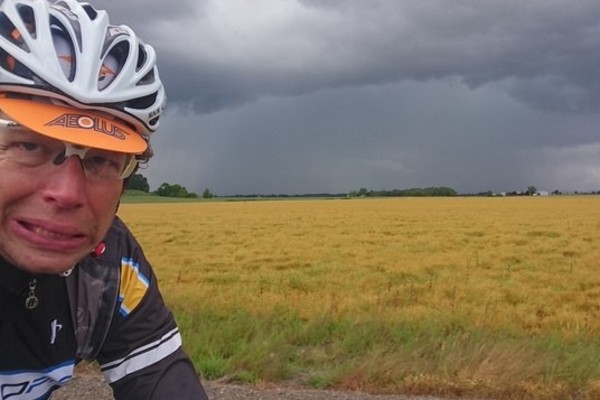 How to Prepare your Bike for Winter Riding
Winter is coming! Here's a quick checklist to prepare your wolf...er...bike for winter riding.
Fenders -- Avoid the wet ass and black stripe up the back! Most bikes these days, even expensive road bikes support fenders. If you don't have the luxury of purchasing a "rain/snow" bike at least put some fenders on that bad boy.
Wheels and Tires -- If you can afford a cheap set of wheels for winter riding, good on ya mate. Regardless, you should consider putting wider tires and heavier tubes on your bike for winter riding. Instead of 700c x 25, go for 700 x 28, or even bigger if your wheels and frame will accommodate. This adds stability and comfort in conditions where traction becomes an issue. If you are riding tubeless, give your sealant level a check and top it up. Also, regularly check your tire pressure. Cool weather can kick your normal pressure down 5-10 PSI.
Seat Post -- A seized seat post is a nightmare and can destroy your frame. Water and salt speeds up the process. Lube metal-to-metal seat post to frame. If you are running a carbon seat post to a carbon frame, use the paste.
Drivetrain -- Wet and snowy conditions mean that you should clean and degrease your drive train more often. Check it after every ride. Consider using a heavier "wet lube that will stand up better to the elements.
Brakes -- Inspect your brake before each ride. Grit and dirt are like sandpaper for rim and disc brakes. We recommend that you wipe down your rims and pads or your discs after each wet or snowy ride.
Cables -- Inspect your cables. Make sure the rubber gaskets that protect exposed cables and frame connections are in good shape. You don't want water inside your frame corroding your cables.
Wash Station -- Get yourself some dedicated bike towels, a bucket, and some brushes. Wash your bike after each ride. This doesn't have to be a long process. If you ride where they salt the roads for ice and snow, you must make sure that bikes destroying stuff is off your bike ASAP.
Home