Training Zones vs. Training Speed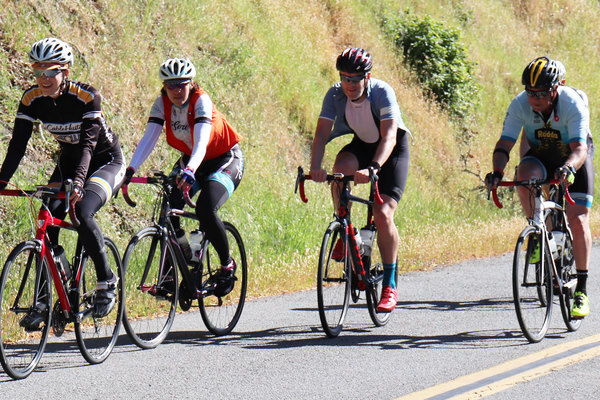 Training Zones vs. Training Speed
Many riders focus on the average speed or distance of their rides. Apps like RidewithGPS and Strava encourage this sort of riding and, although it can be fun, it's usually not an effective way to train.
What's more effective is sticking to your prescribed workout and training zones. This means that, although you may not go as far or as fast as you need to in order to PR on a certain segment, you're getting more effective training over the long term. For example, simply hammering every time you ride will get you fit in short order, but before long you'll plateau and eventually you'll burn out. Hammering without rest also puts you at greater risk for injury. Resisting the temptation to hammer every ride can be difficult. Our bodies anticipate and crave the exercise endorphin rush. Hammering also doesn't require much planning or thought.
Balancing your easy, rest, tempo, and interval days in the ideal combination prescribed by VeloPro will get you fitness that peaks when you need it to and helps avoids burnout. VeloPro makes it easy by taking care of the planning for you. This methodology is proven by exercise science research and is how the pros train. It does requires a little discipline to hold yourself back and follow a plan. However, it works and we promise that you will still get your endorphin rush.
Home