What the Heck is Structured Training?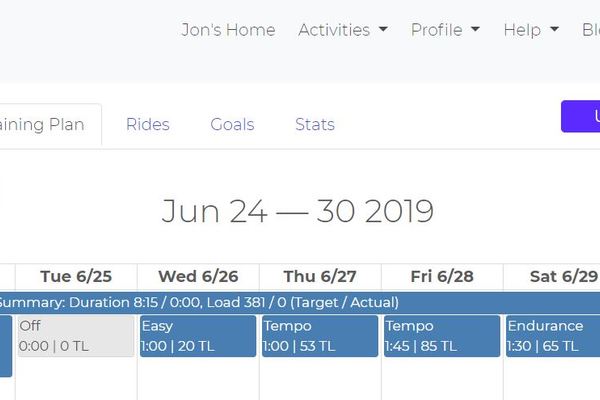 What the Heck is Structured Training?
Structured training is the opposite of just riding around and doing what you like. While that's a good way to stay generally fit, it's an inefficient way to get the most out of your training time and to be at your best for events that you plan to do. Structured training takes into account the cycles of building your fitness and then resting. Structured training also keeps track of where you are at any given moment in your overall conditioning journey, so you get the right training prescription at the right time.
One way to think of it is as a "dose and response" model. For each training "dose" there is a given training "response" as your body adapts. If you do a lot of training dosing, and don't rest enough, it's tough for your body to fully adapt to the load. Structured training schedules your training loads and rest periods such that you get the most training response for work you do. It sounds simple, but it is the secret to training smarter and avoiding performance plateaus. Athletes who embrace structured training often show remarkable improvement and are shocked with the results! VeloPro is a great way to give structured training a try.
Home