When should you Replace your Chain?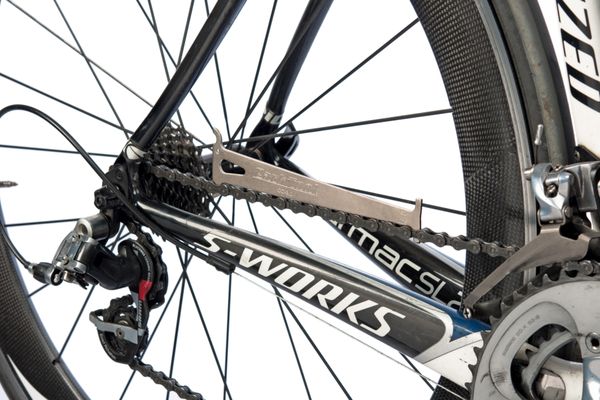 When should you Replace your Chain?
Chain replacement is an important part of keeping your bike running smoothly and shifting well. You can lose precious watts with an inefficient drive chain. You've earned those watts, don't give them away for free. When a chain is worn, it will measure longer than 12 and 1/16 inches (30.6cm) between pins along the bottom. You can measure this with a ruler or invest a few dollars in a simple chain checker tool like the Park Tools version in the picture. We love you Park Tools! You should check your chain for wear at least every 500 miles. Chain wear can vary based on your weight, riding conditions, and maintenance habits. If your chain slips under power or when shifting, this can be another sign. Give your chain a check today!
Home