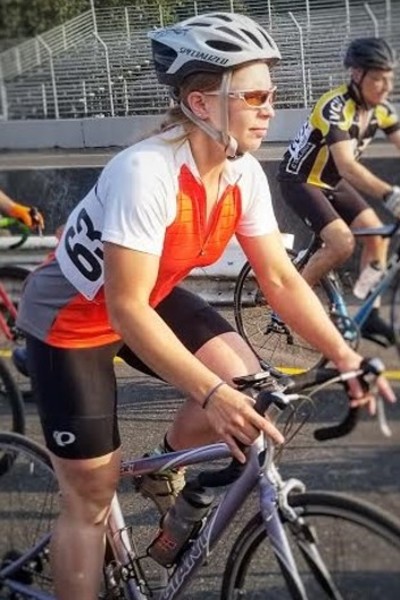 Portland, OR
Public Health
Longest Ride: 50 miles
Sari Hargand
I am a third-generation Oregonian, born and raised in the Willamette Valley, and currently making my home in SE Portland. I make my living with work in Public Health, a career that is fulfilling as much as it is challenging. I am a single mother, alpine mountaineer, and cyclist. I started incorporating cycling into my routine to stay fit for climbing and started racing as a novice in my mid 30's. When I am not on a bike or a mountain you can find me out and about with my two pre-teens and energetic Boston Terrier.
After years of bike commuting and recreational riding I wanted to further challenge myself on the bike. 2018 marks my first year of racing as a novice in both road and cyclocross.  I quickly found myself falling in love with life on two wheels. I want to put my fitness, skills and general cycling know-how to the test by completing a century ride.
While my job has me in the office Monday to Friday, in reality I am often mentally "on the clock" during my off hours because of my passion for what I do. Additionally, as a single mother, I have found it challenging to make time for self-care. When I am out on the bike I have no choice but to clear my mind. Cycling has given me the space to return my focus to myself while also benefiting my physical health. I have found strength in my mind and body that I did not know existed. This knowledge has benefited me off the bike as well, making me a more confident, calm and self-aware individual.
Sari Hargand's Blog Posts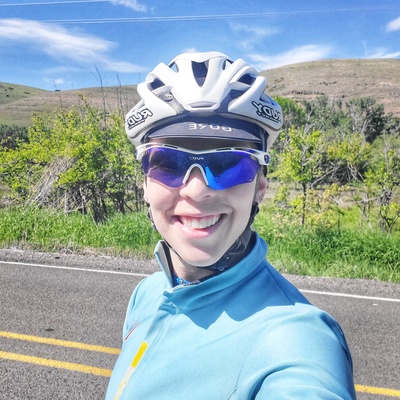 This past weekend I had a chance to reconnect with the reasons I ride in a profound way. I am an analyst by nature and by profession. As such, I am extremely motivated by metrics and having a training plan that allowed me to track ride time, power and effort was amazing. Since January, and my training with VeloPro, I have spent more than 100 hours on my bike, logged over 1,600 miles and gained 87,000 feet of elevation. My functional threshold power or FTP has increased from 150 W/kg to 212 W/kg. I trained, I raced, and I trained again. I have gotten fitter, faster, and feel ready for my first century ride in the coming week. This weekend however, I slowed it all down and went out to enjoy the scenery and company in eastern Oregon. I still logged those miles, but I wasn't racing to improve my time or power output, I was just out there to connect with my bike.
read more
My First Century