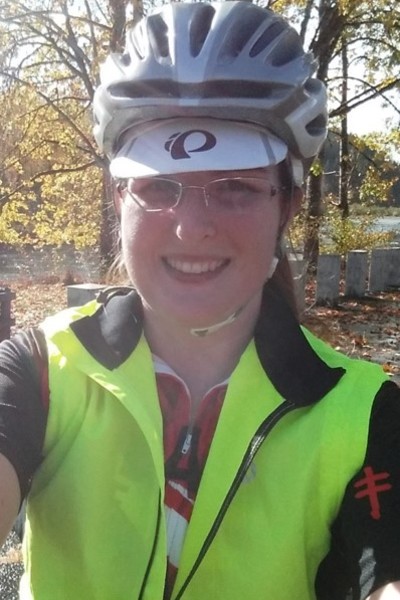 Springfield, OR
Pharmacy Tech
Longest Ride: 82 miles
Bethany Thomas
I have been riding since June 2016. My longest ride is 82 miles, which I completed May 19, 2018 for Reach the Beach Oregon and I also raised $1,000 for the American Lung Association. It was my first charity ride. I am married and got into cycling because of my husband. He took up riding in 2015 to do something healthy and I decided to join him, though he is much faster and waits for me.
My day job is as a nationally certified pharmacy technician for 13 years. My schedule is sporadic and it can be hard to make time to ride during the week. We recently adopted a Bengal mix cat.
My motivation is to always get better at riding, be healthy and I would like to shed some weight as I am overweight. Another motivation last year was to complete Reach the Beach, as we were riding for a personal loss and it was an emotional ride. My goal is to always finish, no matter what and hopefully not walk up any hills.
My First Century